Buenos Aires via Prague 123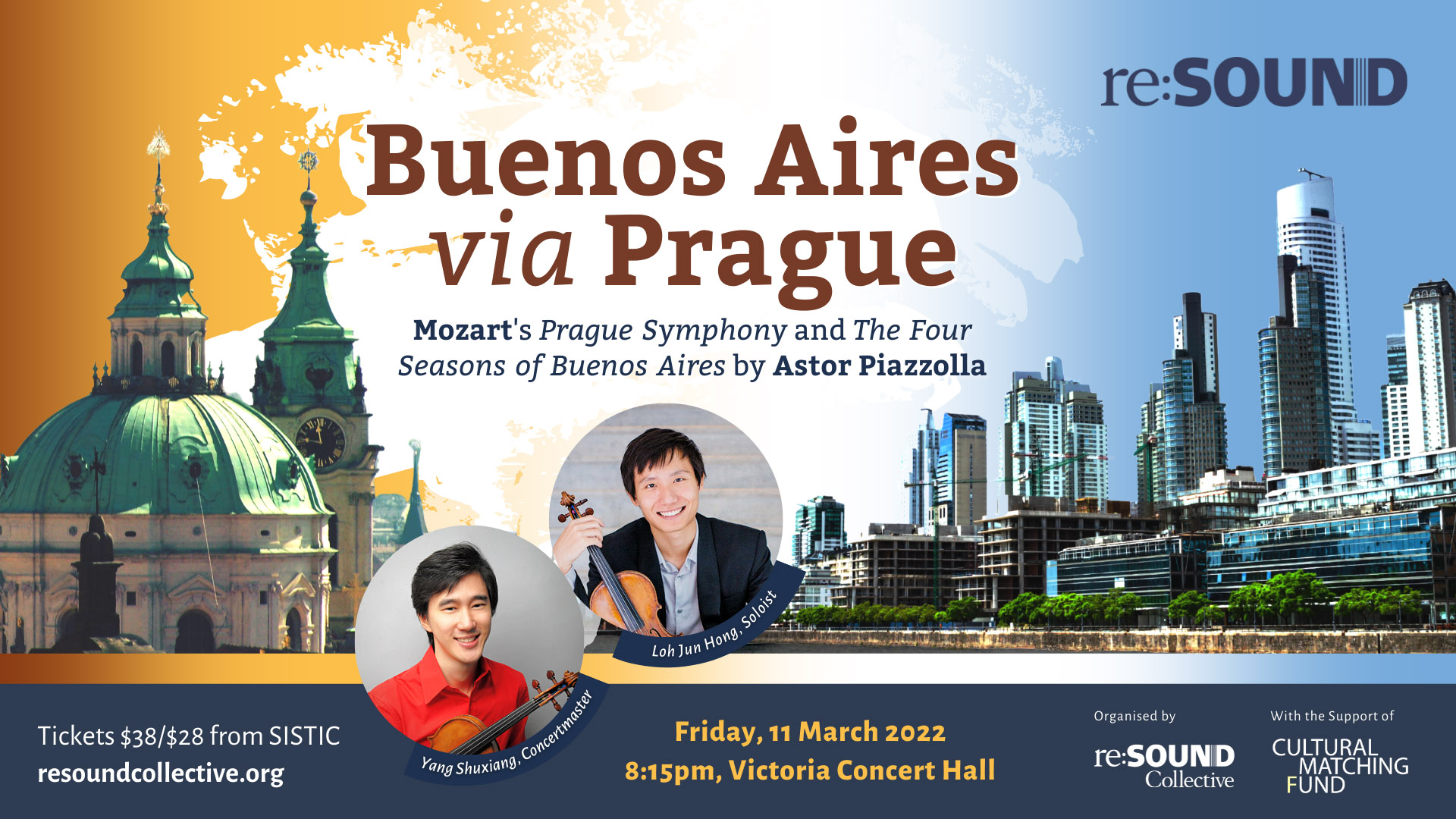 Buenos Aires via Prague
Friday, 11 March 2022
8:15pm
Victoria Concert Hall
Featuring
Loh Jun Hong, violin/Soloist
Yang Shuxiang, violin/Concertmaster

Tickets from SISTIC $38/$28
---
SYNOPSIS
Although Mozart is most closely associated with Vienna, Prague always held a special place in the composer's heart. The love was mutual, and he was said to have remarked that "My Praguers understand me". It is unclear if Symphony No. 38 ("Prague") was composed for the beautiful Bohemian city, but it premiered there and forever retains a strong association with it.
Across the oceans in another historic capital, Astor Piazzolla was inspired to write a set of tangos celebrating The Four Seasons of Buenos Aires. Each season pulsates with the energy of its people and the bustle of the city.
Two of Singapore's leading musical talents feature this evening – Loh Jun Hong will be soloist and direct The Four Seasons of Buenos Aires and Yang Shuxiang will lead the "Prague" Symphony.
PROGRAMME
MOZART
Symphony no. 38, "Prague"
PIAZZOLLA
The Four Seasons of Buenos Aires
Programme duration ~ 80 min. No intermission

This will be a LIVE concert, at the Victoria Concert Hall, safely distanced. Proof of vaccination is required. Please book your tickets early.
---