Concordia Quartet: To Be Young Again… 123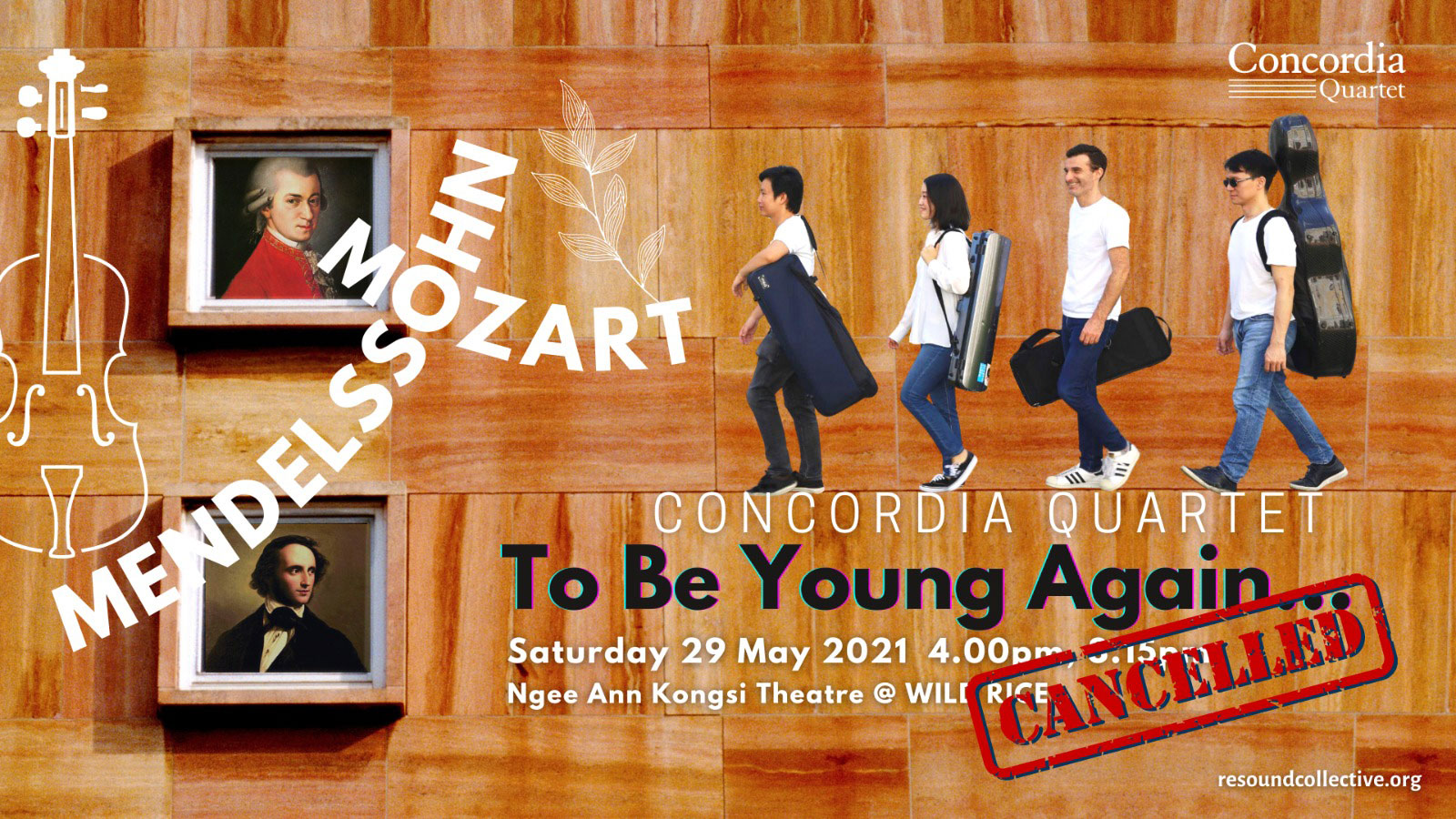 Concordia Quartet: To Be Young Again…
Saturday, 29 May 2021 
4:00pm, 8:15pm
Ngee Ann Kongsi Theatre
@ WILD RICE
Ticket sales open 26 April 2021
---
Concordia Quartet returns to the Ngee Ann Kongsi Theatre, just over a year since their debut there, presenting two well-known classics by the young geniuses – Mozart and Mendelssohn.
Mozart's String Quartet no.17, The Hunt brings images of horn calls and nature, and its popularity is such that the music has been used in recent movies such as The Royal Tenenbaums and Star Trek: Insurrection!
This is followed by Mendelssohn's String Quartet no.3 in D major, an exuberant, joyous work, befitting the composer's recent marriage.
——
This will be a LIVE concert, safely distanced. 
NO COVID-19 AUDIENCE TESTING is required for entry. This concert will be held under prevailing Covid-19 safety requirements, with limited audience numbers allowed. Please book your tickets early
COVID-19 UPDATE – 19 May 2021
In light of the heightened Covid-19 alert, we will not be able to continue with this concert. This is unfortunate, but is in the interest of safety for our audience, musicians and staff.
We will inform you as soon as we are able to firm up plans for coming concerts. We hope that this concert can be staged at a later date. Thank you for your understanding.
---