Reformation 123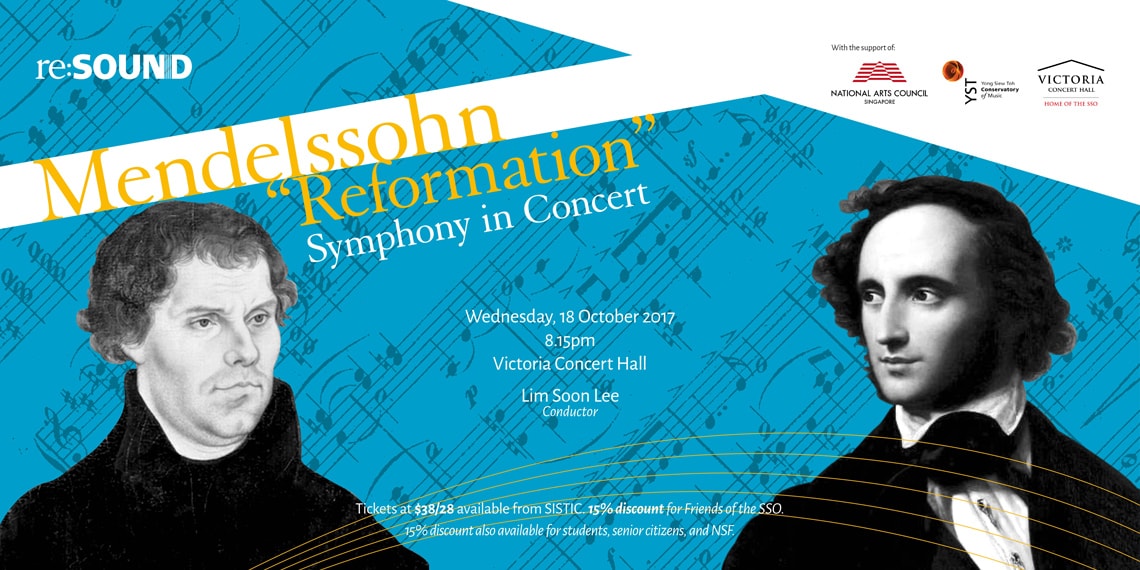 Resound Collective marks 500 years of Martin Luther's Reformation with a performance of Felix Mendelssohn's "Reformation" Symphony, composed to commemorate 300 years of the Augsburg Confession.
Music was at the heart of the Reformation, which had a profound influence on European composers over the centuries. Luther considered music, next to the Word, a powerful gift, from the Lord. He believed that "music is the language of the human spirit" and transformed church music in the 16th century "to help people understand that God is with them and for them."
Luther's hymns were a source of spiritual and musical inspiration to Johann Sebastian Bach. In turn Mendelssohn, who single-handedly ushered a Bach Renaissance in Europe, ends his "Reformation" Symphony with Luther's enduring hymn. A Mighty Fortress is our God.