Concordia Quartet with Melvyn Tan 123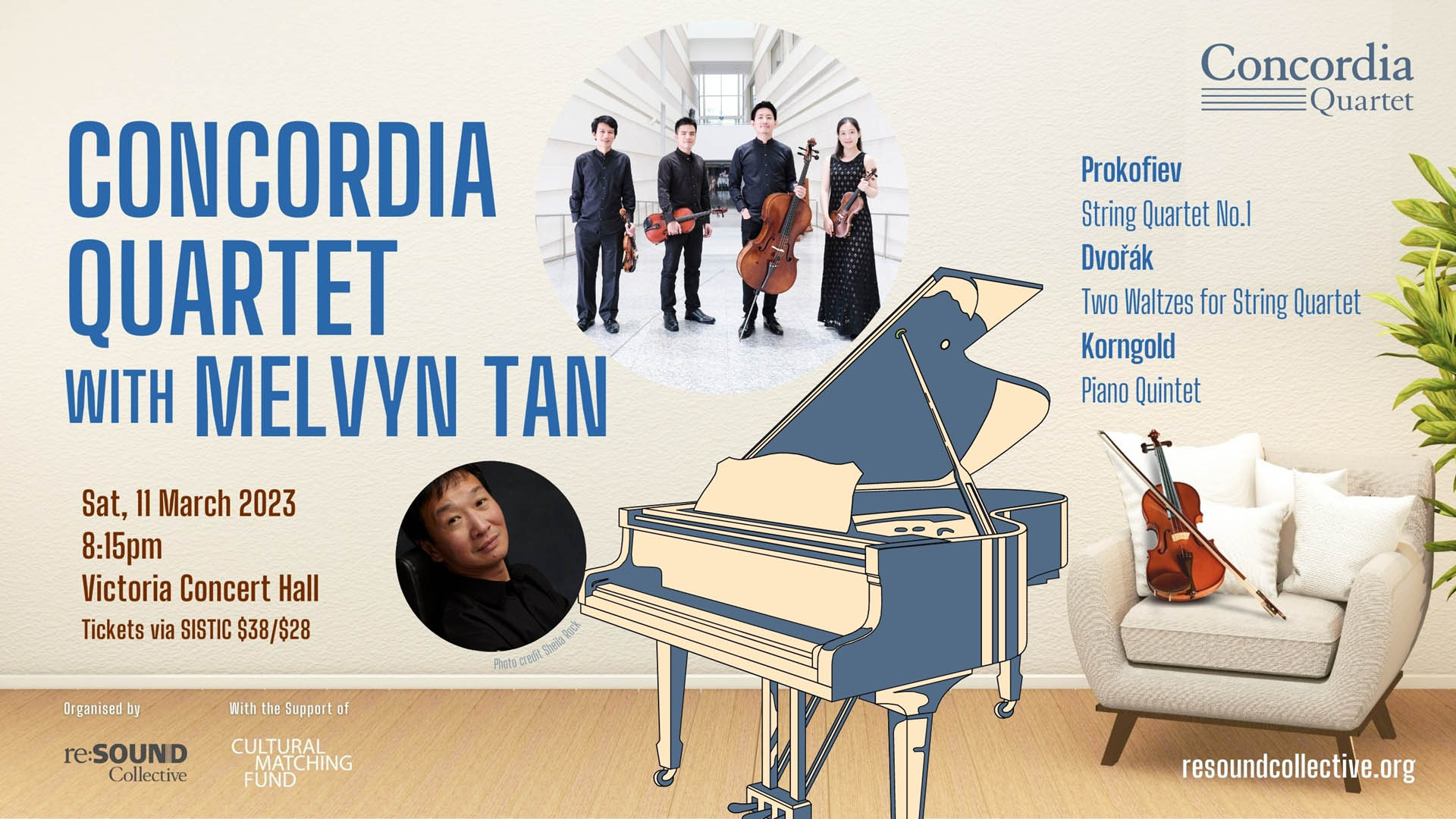 Concordia Quartet
with Melvyn Tan
Saturday, 11 March 2023
8:15pm
Victoria Concert Hall
Featuring
Melvyn Tan, piano
Concordia Quartet
Tickets from SISTIC $38/$28
SYNOPSIS
Acclaimed Singapore-born pianist Melvyn Tan joins Concordia Quartet for a lavish evening of music written in the late 19th century and beyond.
Considered heretical as a pre-Soviet work with more advanced harmonies for its time, Prokofiev's First String Quartet takes the listener on a journey full of dramatic twists and turns. Lush and lyrical, Korngold's only piano quintet reflects the work of a prodigiously gifted 24-year-old composer head over heels in love.
The concert opens with Dvořák's delightful two waltzes for String quartet.
PROGRAMME
Antonín Dvořák
Two Waltzes for String Quartet, Op.54 B.105
Sergei Prokofiev
String Quartet No.1 in B minor, Op.50
Erich Wolfgang Korngold
Piano Quintet in E major, Op.15
Programme duration ~ 90 min with 20 min intermission