Baroque to Beethoven with Pavlo Beznosiuk 123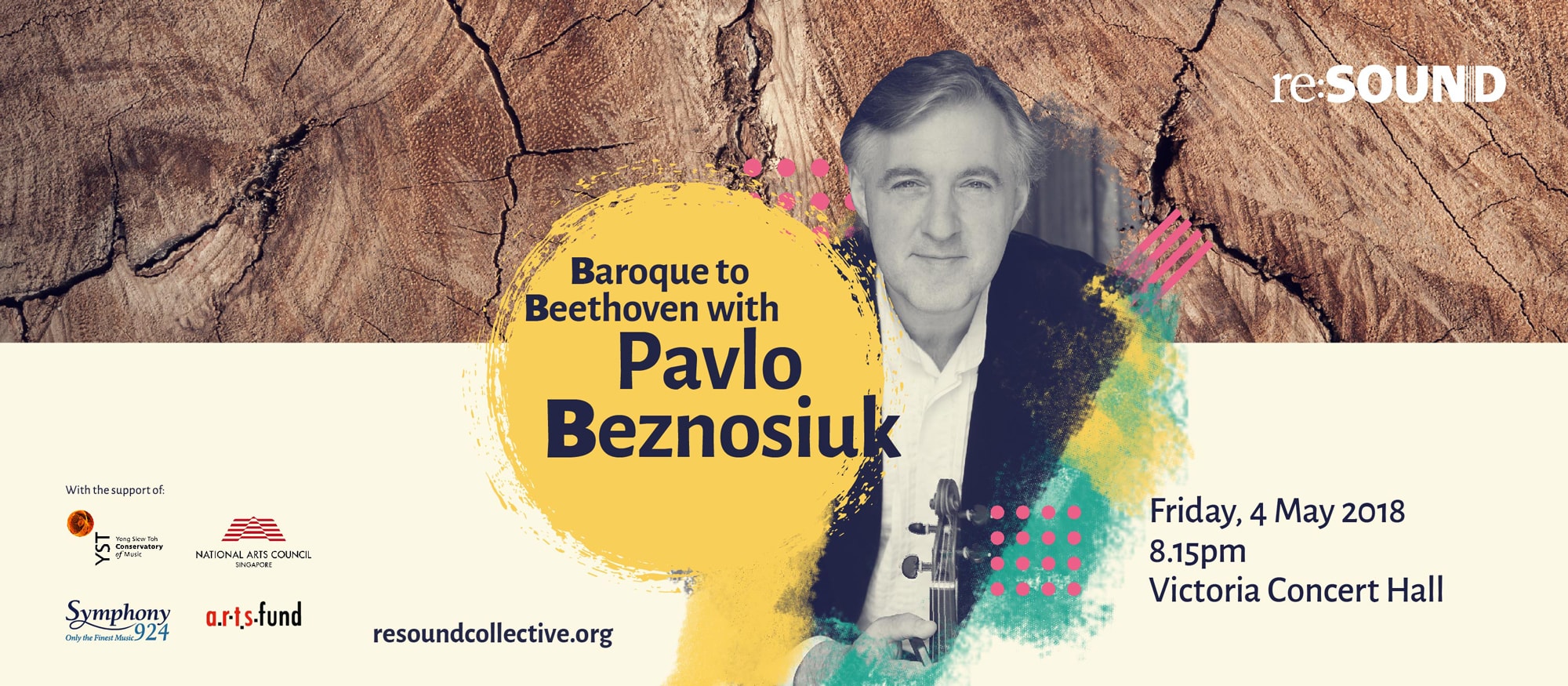 Baroque to Beethoven with Pavlo Beznosiuk
4 May 2018
FRIDAY
8:15pm
VICTORIA CONCERT HALL
---
Witness Pavlo and re:Sound in their element as they present a charming evening of energetic and buoyant chamber works by Handel, Haydn and Beethoven!
Renowned for his virtuosity and versatility and described as "exquisite" by The Independent on Sunday, Pavlo Beznosiuk has secured his reputation as one of Europe's most respected Baroque violinists over the last 25 years with a busy international career as soloist, chamber musician, concertmaster and increasingly as a director.
The full effects of the concertino writing can be seen in Handel's Concerto Grosso Op 6 No. 1 and Haydn's Sinfonia Concertante in Bb; the former brimming with a wealth of tonal variety and colour, and the latter being a delightful interplay between the quartet and ensemble and Haydn's only sinfonia concertante written.
Beethoven's Symphony No. 2 in D major is one of his most cheerful and outgoing works, but was ironically written during a dark period of time where he came to accept his impending and inevitable deafness. Full of mirth and vigor, this Symphony No. 2 can be justly considered a touching addition to the Heiligenstadt Testament.
---
SUPPORTED BY: