A Very Singaporean Celebration! 123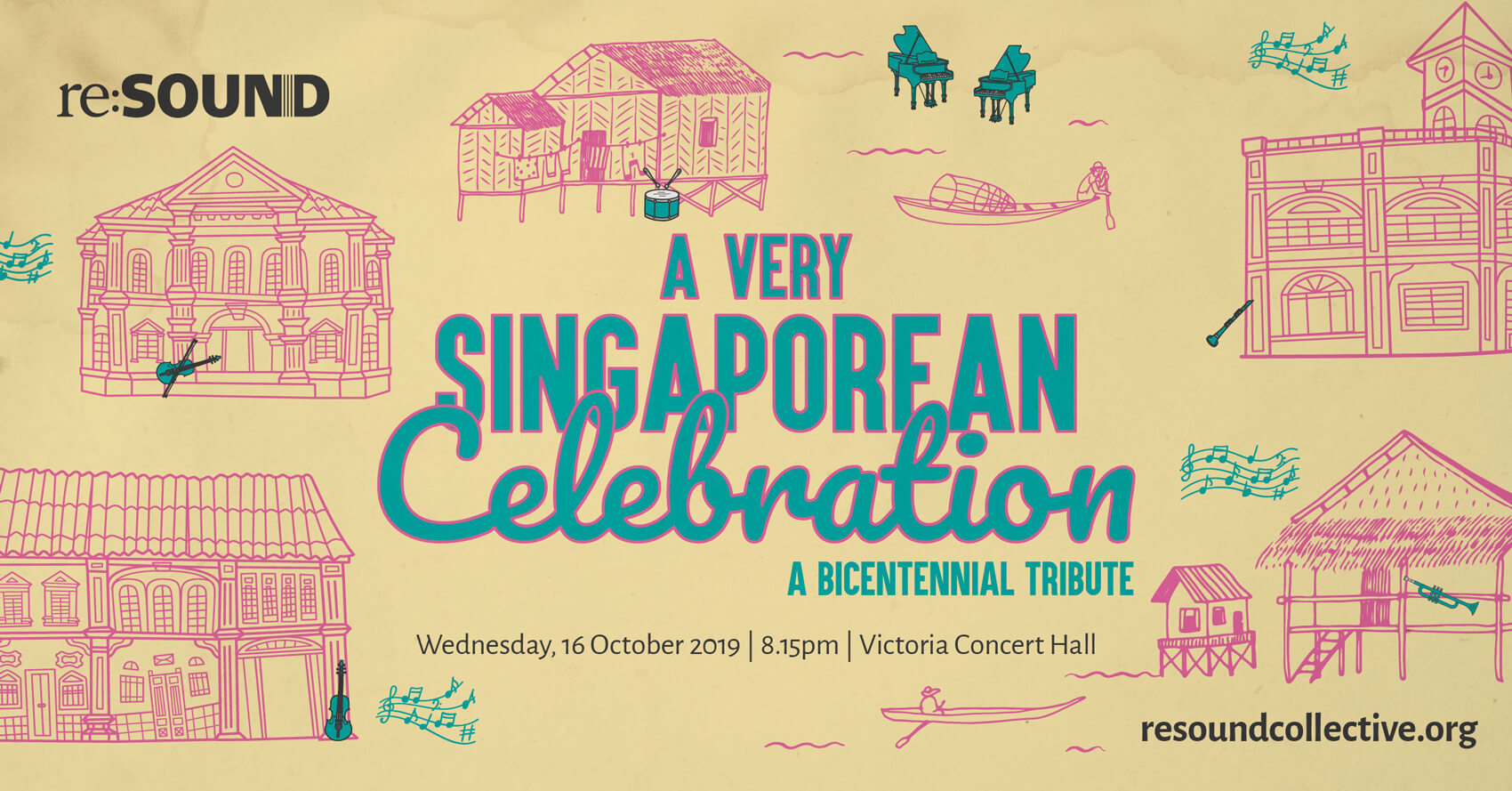 A Very Singaporean Celebration!
A Bicentennial Tribute
Wednesday, 16 October 2019
Victoria Concert Hall
8.15pm
Ike See, Violin/Leader
Lim Yan, Koh Jia Hwei, Pianos
Jonathan Shin, Composer
---
Ike See, the young Singaporean violinist who is making waves down under in the Australian Chamber Orchestra returns to lead re:Sound in this concert of firsts! This Bicentennial celebration of home-grown talent features their first commission and two first symphonies by Mozart and Beethoven.
Brilliant young pianist and composer Jonathan Shin's 1819 Suite for Small Orchestra will receive its world premiere, which brings listeners through a musical journey spanning two centuries of Singapore's history.
Foremost Singaporean pianist Lim Yan shares the stage with Koh Jia Hwei in Saint-Saëns' brilliantly witty The Carnival of the Animals, performed in its original chamber orchestration. The concert will be topped off by Mozart's first symphony, written when he was just eight(!), and Beethoven's first symphony, published when he was over thirty, and well-established as a composer.
PROGRAMME
Jonathan Shin
1819 Suite for Small Orchestra*
(Special commission for Singapore's Bicentennial)

Camille Saint-Saëns

Carnival of the Animals (Chamber version)

Wolfgang Amadeus Mozart

Symphony No. 1 in E♭ major, K. 16

Ludwig van Beethoven

Symphony No. 1 in C major, Op. 21

*world premiere